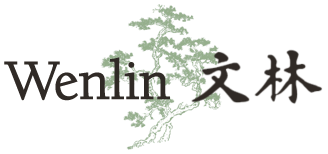 Wenlin Institute Store
Welcome to the Wenlin Institute Store, for ordering our products with secure transaction processing.
Please note:
Prices are in U.S. dollars. Orders shipped to California will have sales tax added.
Shipping (where applicable): All orders will be shipped via USPS First Class at $10 for the first unit and $3 per unit thereafter. Shipments go out up to a week after orders are placed. For immediate satisfaction, please purchase the electronic version. Thank you.

ABC Dictionary of Chinese Proverbs (Software Edition)
$19.99
The Chinese-English ABC Dictionary of Chinese Proverbs (汉英谚语词典, Hàn-Yīng Yànyǔ Cídiǎn), edited by John S. Rohsenow. Requires Wenlin Software for Learning Chinese, version 4.1 or later. Now supports fantizi (full form characters) in addition to pinyin and simple form.
Special Offer with purchase of ABC Dictionary of Chinese Proverbs: Free Wenlin 4.x to 4.2 update with valid serial number. Discount code will be included in your invoice. Return to store to order update.
---

Wenlin Baseball Hat
$25.00
Join the Wenlin team! Basic adjustable black embroidered cap. One size fits all!
---

Wenlin 4.2.2
$99.00 - $119.00
《文林‧完整版》Wénlín Wánzhěngbǎn
Software for Learning Chinese, DELUXE Edition
---

Wenlin 4.2.2 Update
$10.00 - $30.00
《文林‧完整版》Wénlín Wánzhěngbǎn
Software for Learning Chinese, DELUXE Edition Update
---

Wenlin 4.2.2 Upgrade
$39.00 - $59.00
《文林‧完整版》Wénlín Wánzhěngbǎn
Software for Learning Chinese, DELUXE Edition Upgrade
---

---