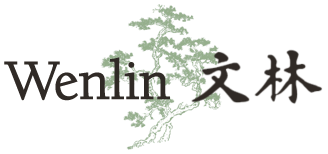 Wenlin Institute Store
Welcome to the Wenlin Institute Store, for ordering our products with secure transaction processing.
Please note:
Prices are in U.S. dollars. Orders shipped to California will have sales tax added.
Shipping (where applicable): All orders will be shipped via USPS First Class at $10 for the first unit and $3 per unit thereafter.
ABC Dictionary of Chinese Proverbs (Software Edition) $19.99
The Chinese-English ABC Dictionary of Chinese Proverbs (汉英谚语词典, Hàn-Yīng Yànyǔ Cídiǎn), edited by John S. Rohsenow. Requires Wenlin Software for Learning Chinese, version 4.1 or later.
---
Wenlin 4.2 $99.00 - $119.00
《文林‧完整版》Wénlín Wánzhěngbǎn
Software for Learning Chinese, DELUXE Edition
---
Wenlin 4.2 Update $10.00 - $30.00
《文林‧完整版》Wénlín Wánzhěngbǎn
Software for Learning Chinese, DELUXE Edition Update
---
Wenlin 4.2 Upgrade $39.00 - $59.00
《文林‧完整版》Wénlín Wánzhěngbǎn
Software for Learning Chinese, DELUXE Edition Upgrade
---
Wenlin 4.2 Free Edition $0.00
《文林‧免费版》Wénlín Miǎnfèibǎn
Software for Learning Chinese, FREE Edition
---